Be Unique with Embroidered Printed Clothing
Workwear, hen nights, charity events and even start-up businesses rely on printing and embroidery services to help them produce a great product.
Whether you want to sell on your products or use them to raise awareness, creating a unique piece of clothing that's better than the rest is the most important thing you can do if you want to get yourself noticed.
There are some great options out there to help you stand out but did you know that you can combine techniques to create embroidered printed clothing that is totally unique?
Embroidered printed clothing is a hybrid of both printing techniques and the embroidery technique. Because choices are often so limited on printing websites, many people never realise that this is an option and therefore miss out on a great opportunity to create clothing that is truly distinctive.
Each technique has its advantages and that's why combining the two can give you the best of both worlds.
Printing offers the wearer images or designs that are bright, high quality and razor sharp, whilst embroidery gives apparel a robust, high-end look with some fantastic textures. This multi­dim­en­sional style could be just the edge you need to put your business, cause or party above the rest.
There are so many different ways you can play around with embroidered printed clothing, so no matter what kind of printing technique you favour; you'll be able to whip up the perfect piece of apparel.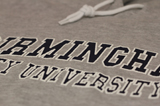 One creative way to spice up your clothing is embroidered lettering. This is fantastic if you want to create a hen, stag or sports club t-shirt that is more bespoke than the regular type. Once your name or number has been printed onto the back of your shirt, you can choose to have them outlined with embroidery. This technique not only looks great but is long lasting too.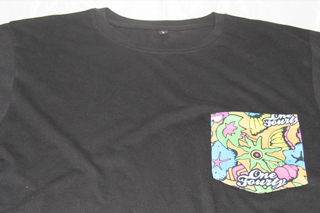 Want some other great ways to customise your embroidered printed clothing? Try using your screen printed designs on jacket pockets and then add embroidered logos on top. This offers your wearers a subtle but stylish look that really is one of a kind. If big and colourful is more your style, why not mix dye sublimation and embroidery to create apparel that's guaranteed to turn heads?
Mixing the two is easy and you can either choose to have a small logo embroidered onto the clothing and accessories, or perhaps even try something a little more extravagant with larger embroidered patterns.
There are so many different ways to tailor and adapt embroidered printed clothing, so why not try it today and create something that's really special?