Dye Sublimation
Why Use The Embroidered & Printed Clothing Company?
We are one of the UKs leading suppliers of dye sublimated T-Shirts, Dye sublimation printing is a great way to get full colour all over coverage on T-Shirts with no minimum order quantity. We can print on both sides, or wherever required.
The shirts are great for branding, with full colour print covering the complete shirt, and with prices from just £4.95 printed both sides offer great value. They are great for fashion brands, as there is no minimum order.
As well as T-Shirts we offer a wide range of other dye sublimation products including banners, slipmats, table clothes, shopper bags, scrims and point of sale material.
All work is done in house at our production facility in Margate Kent.
What Is Dye Sublimation Printing?
Dye Sublimation printing is achieved by heat pressing a digitally printed image directly onto a polyester T-Shirt from a piece of transfer paper, the ink then turns into a gas and becomes a permanent part of the shirt. This is done on our Monti Calendar machine as seen in the video above. We can print in excess of 400 T-Shirts per hour, so are perfectly placed to fulfil those last minute rush jobs.
Because we do this digitally the process is full colour, with no setup costs or minimum orders.
We need artwork for this process as a 150 DPI jpeg, 100cm wide and 90 cm high.
Our specially made polyester T-Shirts have a very soft cotton like feel to them.
Are there any white creases under the arms?
Using our patented system you get virtually no white creases under the arms.
Unlike other companies that say it is something they have no control over.
There may be the odd white crease on the garments as they are already pre made when we print them, but this is kept to a minimum as you can see in the images below.
How our dye sublimation T-Shirts look.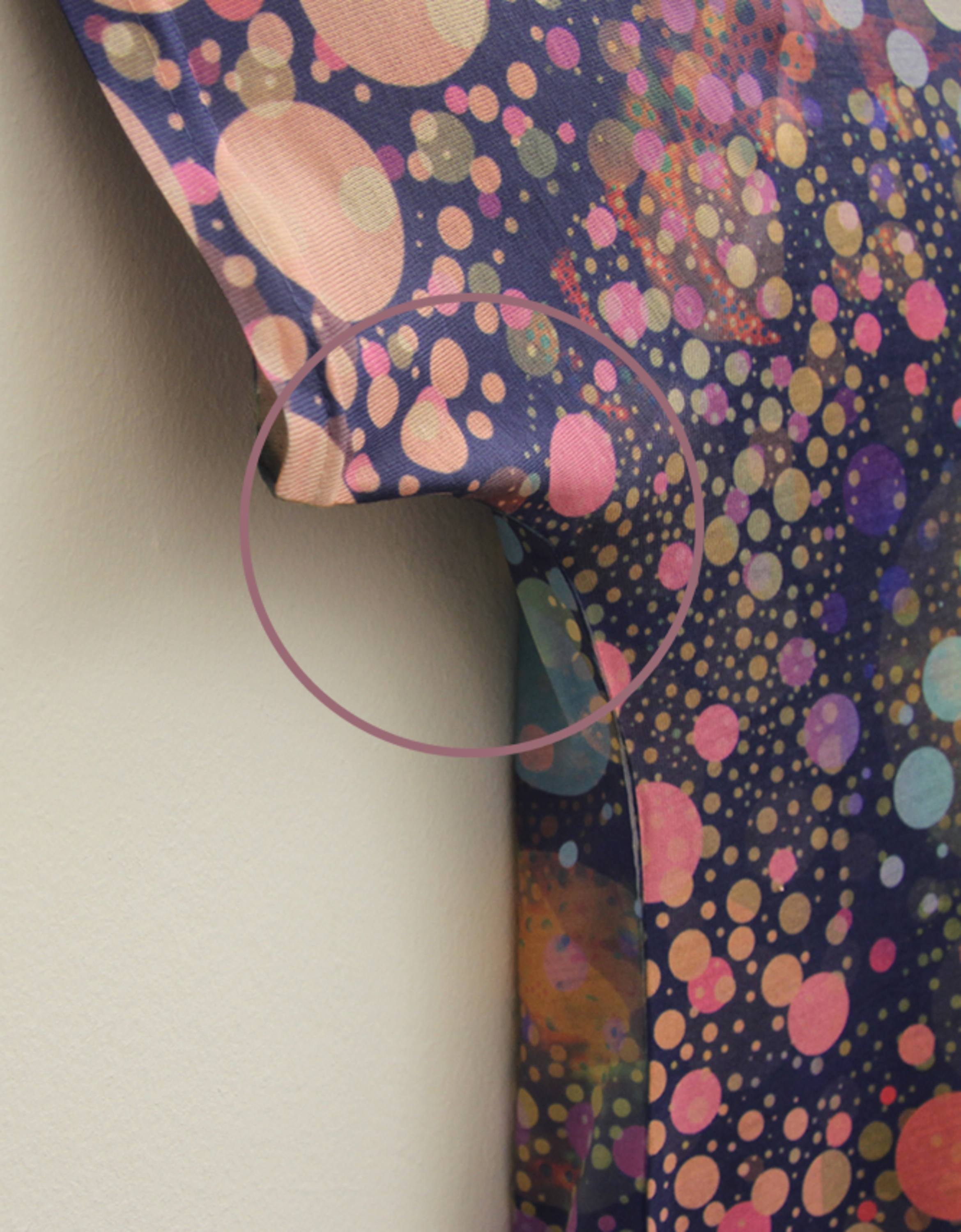 How other dye sublimation T-Shirts can look.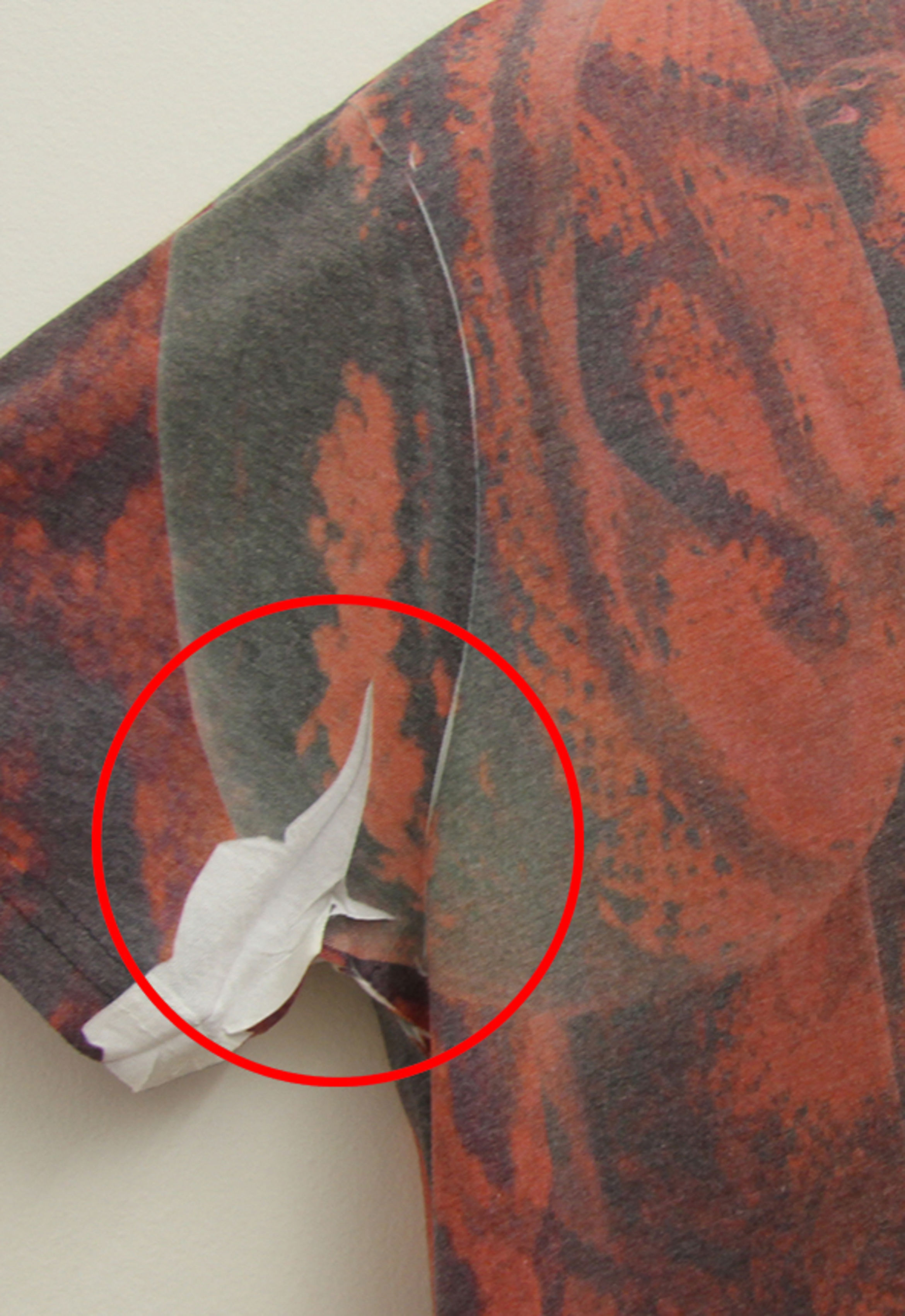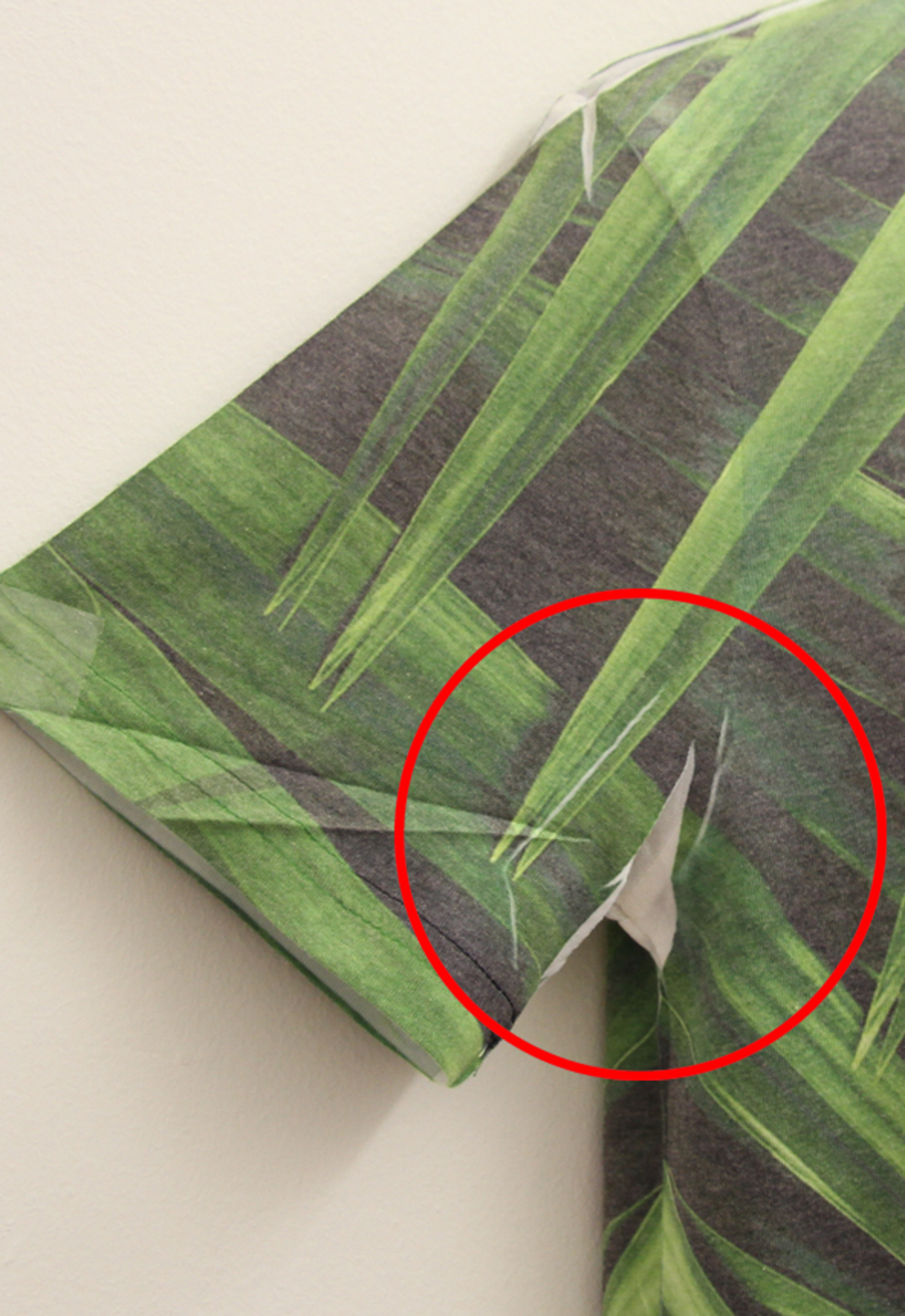 Design Consi­dera­tions
We have been supplying dye sublimated T-Shirts for the last 6 years and fully understand the processes involved.
It is fair to say that some designs do look much better than others when dye sublimated onto a shirt.
If you are trying to make the complete shirt go black, with a design on the front the results will not be great, you may be better of considering screen printing.
The black will look a bit faded, especially around the neck line and shoulder seams.
The best designs take into account the process being used and try to avoid large block colour areas, or use lighter shades where possible. Very small text can sometimes blur a little bit so is best avoided if possible.
There is a tolerance of 1-2 inches around the shirt, so critical elements of the design should be placed well within this area.
Due to differences in sleeve shapes, we cannot guarantee exact placement on sleeves, for example, we cannot do jersey style striping on the sleeves as they will vary a lot between the sizes and not match up on the other side of the shirt.
We have our own dye sublimation design templates that you can use to lay out your designs. You can see the bleed off areas on them, and get an idea of how each size shirt will look when applied with an all over dye sublimation print.